Prairie Trail Physiotherapy offers home-based physiotherapy services within Southwest Winnipeg, with other areas available upon request. Home physiotherapy services include a complete assessment and treatment of the complaint area, including a home-based exercise program. Our home-based physiotherapy sessions will range from 45-60 minutes, depending on the complexity of the injury or illness. Call or email us to set up your first session today!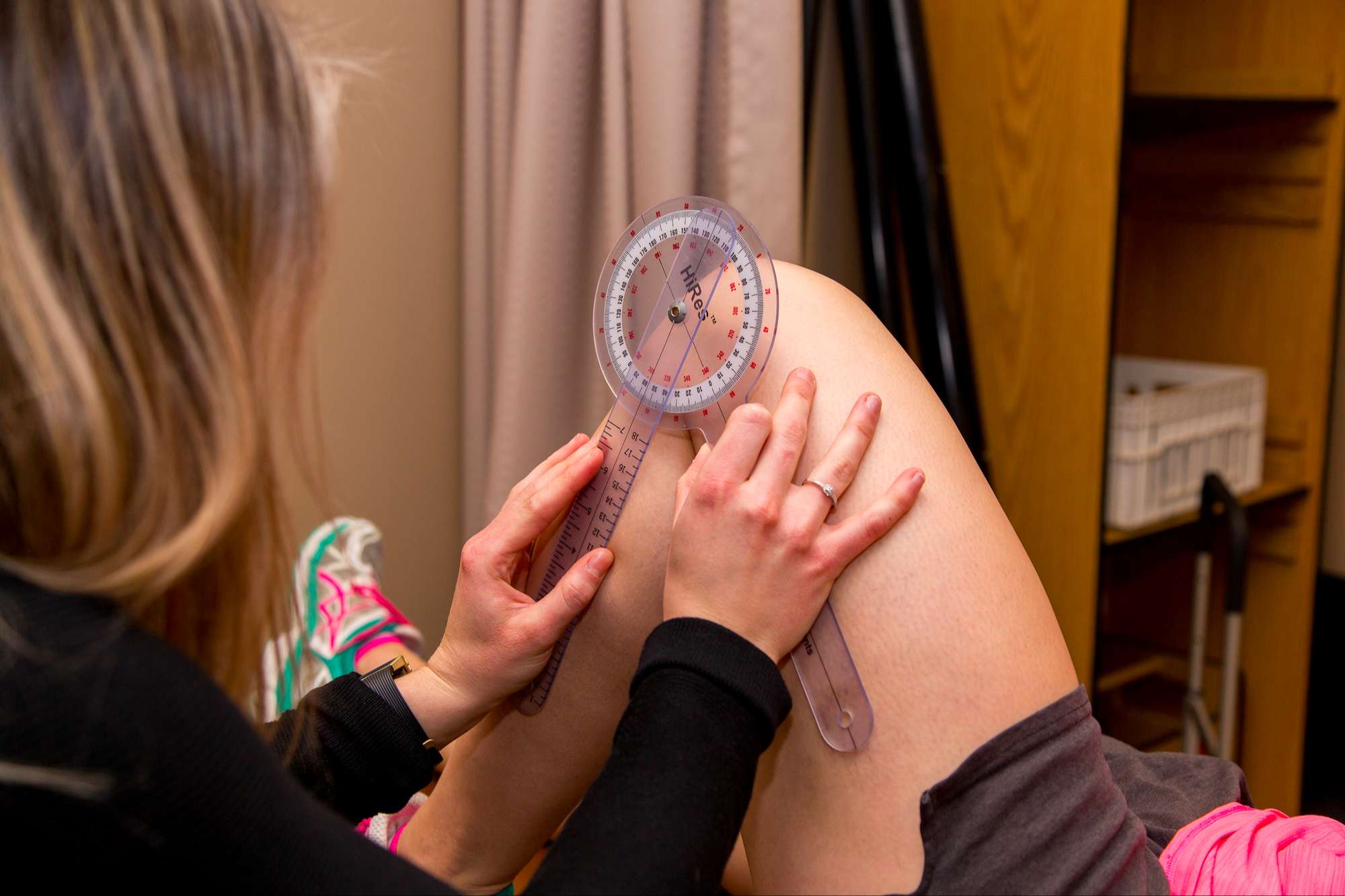 What Is In-Home Physiotherapy?
The team of physiotherapists at Prairie Trail is proud to offer our patients the flexible option of in-home physiotherapy. Our team will bring the necessary equipment and expertise to your home to assess your condition, provide treatment, and design an exercise program that caters to you and your needs.
What In-Home Services Does Prairie Trail Physiotherapy Offer?
At Prairie Trail Physiotherapy in Winnipeg, we offer various in-home physio services. Exercises are designed with the patient in mind. Whether recovering from a sports injury or working on maintaining your mobility, our team is here to help. Services available include the following:
Orthopedic Physiotherapy: This type of physiotherapy treats musculoskeletal injuries, including sprains, strains, post surgery and fractures.
Neurological Physiotherapy: People with neurological conditions such as stroke, Parkinson's disease, and multiple sclerosis can benefit from this type of physiotherapy.
Cardiorespiratory Physiotherapy: Focusing on assisting people with breathing difficulties, this type of physiotherapy aids those with chronic obstructive pulmonary disease (COPD).
Geriatric Physiotherapy: Here's a type of physiotherapy we recommend for older adults who want to maintain mobility and independence.
Pediatric Physiotherapy: This form of physiotherapy aids children with conditions such as cerebral palsy, developmental delays, and muscular dystrophy.
The team at Prairie Trail offers physiotherapy treatment in the comfort of your home. Exercises are designed to suit each client's individual needs. During your consultation, we will create a custom exercise program with training that suits your comfort level and abilities. Call or email to set up your first session!
What Are the Benefits of In-Home Physiotherapy?
Only some people can visit a clinic. We understand, and that's why we offer this helpful service. Several aspects of in-home physiotherapy make it a viable option for patients. The advantages include:
Convenience: With our service, a physiotherapist will come to you. This saves you the time and energy of dealing with the hassle of transportation. A lack of mobility or transportation options will not limit patients.
Personalized Care: You will benefit from receiving the full attention of your very own physiotherapist. Sessions are one-on-one, which ensures you receive proper treatment.
Familiar Environment: Receiving treatment in the comfort of your home can reduce stress and anxiety, making you feel more comfortable. 
Cost-Effective: Having the sessions in your home saves you money on transportation costs to and from appointments. 
Are you ready to reap the benefits of at-home physiotherapy? At Prairie Trail, we are committed to helping you every step of the way. Whether treating back pain or arthritis, our team offers results that reduce pain, improve mobility, and more. Call or email us to set up an initial session.
Why Choose Prairie Trail for In-Home Physiotherapy?
Specializing in treating pain from injuries and assisting those with mobility issues, the team at Prairie Trail Physiotherapy cares about each patient. We provide personalized care and educate our clients with the information they need during their recovery journeys. 
Our physiotherapists use evidence-based practices and techniques to provide clients with effective and safe treatments. We want you to achieve your health goals and improve your quality of life. That means something different for everyone. Whether reducing pain, improving mobility, or enhancing your overall physical performance, we are here for you.
The team at Prairie Trail Physiotherapy in Winnipeg takes the time to listen to each client and address any questions or concerns. Our goal is to build a treatment plan that's comfortable and beneficial. Contact our team to improve movement and help your body move better today!
Working with a physiotherapist one-on-one during your at-home physiotherapy treatments has many advantages. With over a decade of experience, the team of physiotherapists at Prairie Trail are experts at designing home exercise programs. Call or email our clinic to book your first appointment today! We will help you return to your regular activities by creating a custom exercise program during rehabilitation.
In-Home Physiotherapy FAQs
Who can benefit from in-home physiotherapy?
Anyone with difficulty visiting a clinic due to mobility, transportation, or other challenges can benefit from our at-home physiotherapy sessions. Older adults, people with neurological conditions, and those recovering from surgery or injury will find in-home physiotherapy helpful.
What should I expect during my first session?
During your first appointment, one of our physiotherapists will visit your home to assess your condition, discuss your goals, and develop a customized treatment plan. Your therapist will take the time to understand your medical history, current situation, and any challenges or limitations you may be experiencing. We also perform a physical examination to assess your range of motion, strength, flexibility, and areas of pain or discomfort.
Do I need any equipment for in-home physiotherapy?
No! Our physiotherapists will bring the necessary equipment and supplies for your treatment sessions to your home. However, we may recommend purchasing basic equipment, such as resistance bands or a foam roller, to use between sessions.
How often will I need to have physiotherapy sessions?
The number of sessions required will vary from patient to patient. Your condition will be assessed and then a treatment plan will be discussed. However, most of our clients have one to two sessions weekly, depending on their needs and goals. Contact us to schedule a consultation session with one of our professional and experienced physiotherapists!
Request An Appointment
(Dry Needling/GTT)