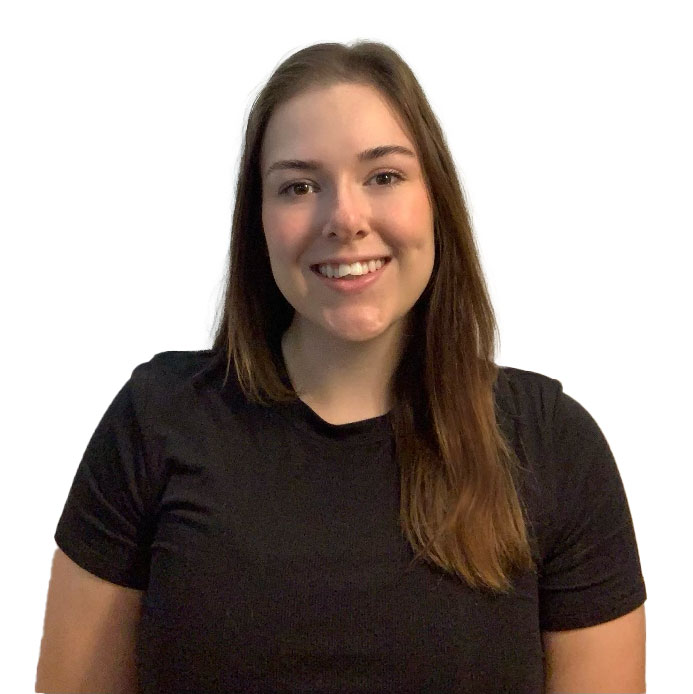 Jill Pearce – B.Kin, MPT
Jill's journey into the world of physiotherapy began as a young athlete playing a variety of sports. Jill played competitive basketball for many years, as well as volleyball and ultimate frisbee. Jill suffered her own ACL injury while playing basketball, which sparked her interest in rehabilitation. Physical activity continues to be an important part of Jill's life. She currently enjoys cycling, golf, and weight lifting. Her other hobbies include reading and cooking.
Having graduated with a Bachelor of Kinesiology from the University of Winnipeg in 2020, she then pursued her Master of Physical Therapy at the University of Manitoba graduating in 2023. Jill wishes to take her passion for sport and physical activity and apply it to her physical therapy practice, inspiring others to find joy in movement. She strongly believes in compassionate collaboration and approaches rehabilitation with a teamwork mindset and holistic lens, treating each person as a unique individual.
Jill has a special interest in weight lifting and hopes to complete further education in strength and conditioning. She also hopes to complete further manual therapy courses with the Orthopedic Division, and eventually earn her acupuncture and dry needling certifications.