Did you have an accident at work that caused an injury that hindered your performance? If this is the case, as a worker, you might wonder what to do next. A workplace injury is an important matter that can have a lengthy recovery time if left untreated. The team at Prairie Trail is here to help. Our physiotherapists will design a customized exercise program to give you visible results reflected in a speedy recovery. Additionally, we will guide through the steps to receive coverage for your treatment and missed wages. Your claims will go through with our aid and experience, and you can return to work safely!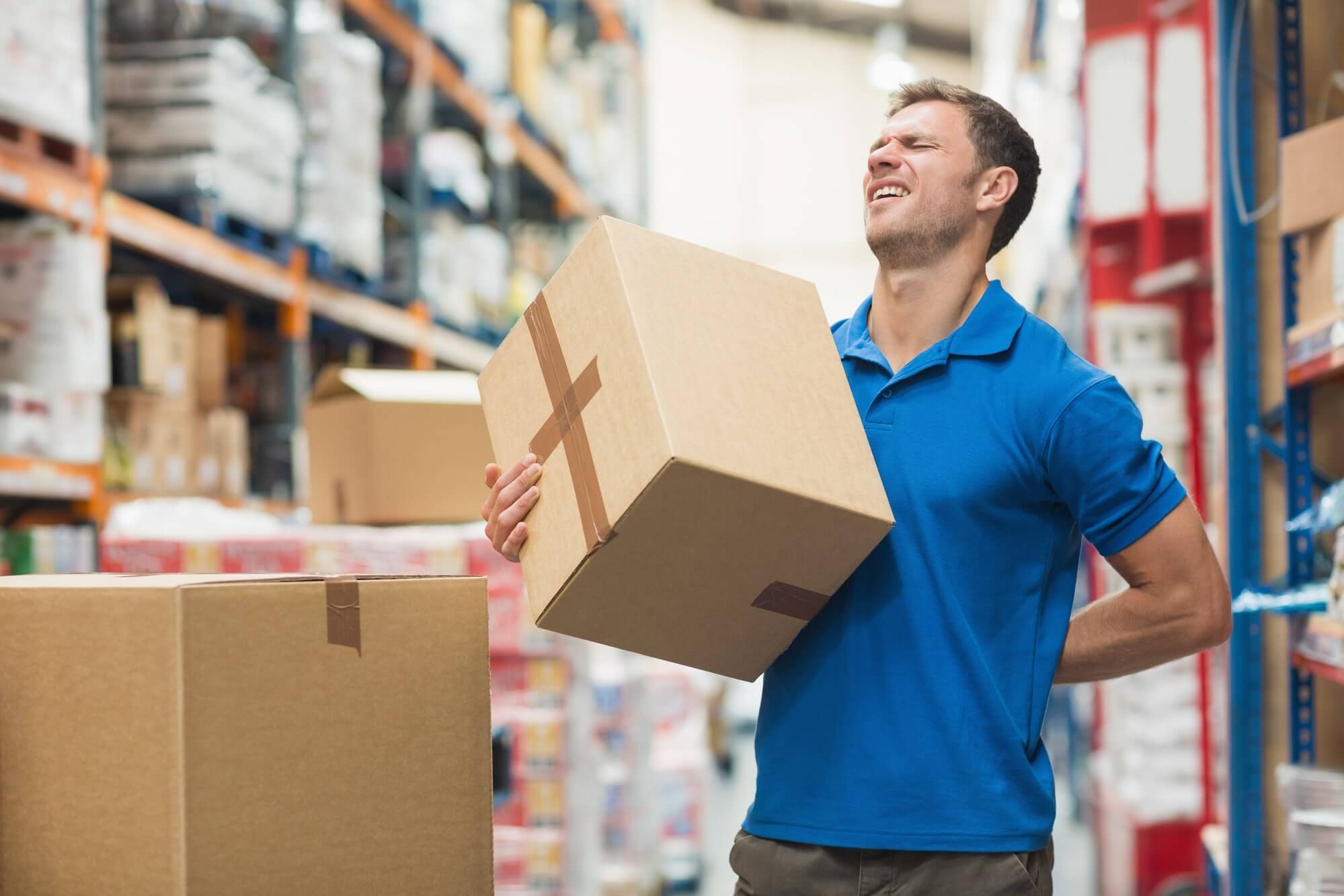 What Types of Work-Related Injuries Does Prairie Trail Physiotherapy Treat?
The team at Prairie Trail Physiotherapy in Winnipeg offers various treatment services for work-related injuries. Regardless of your industry or duties, we are committed to creating a healthcare environment where you can feel safe and comfortable. The injuries we treat include:
Back and Neck Injuries: Injuring your back or neck can greatly impact your work performance. We treat whiplash, lumbar spine, herniated disc, and thoracic injuries.  
Repetitive Strain Injuries: These incidents occur when a worker repetitively puts strains on muscles, tendons, and soft tissue that affect the nerves. Conditions include bursitis, carpal tunnel syndrome, epicondylitis, and trigger finger. 
Joint Injuries: People can experience multiple types of joint pain from injuries. Some of the conditions our team treats include joint injuries on various body parts, including the ankles, shoulders, wrists, and more.  
Fractures: Many types of broken bones can happen due to workplace accidents. Our team assists with stable fractures, open fractures, transverse fractures, and other forms of trauma.  
Sprains and Strains: A sprain or strain can happen anywhere on the body, and we are here to help you fully recover with our physiotherapy services. Our clinic treats mild, moderate, and severe sprains and strains.
Soft Tissue Injuries: These injuries occur when soft tissues such as the muscles, tendons, and ligaments are hurt. We treat sprains, strains, contusions, and other soft tissue injuries.
We use a combination of hands-on therapy, exercise prescription, education, and other forms of treatment like acupuncture and dry needling. Please speak with one of our therapists to learn more about the process. Our team will work with you to create a personalized treatment plan for your needs and goals.
What Are the Benefits of Treating a Work-Related Injury?
There are multiple advantages to treating your work-related injury sooner rather than later. People working in various industries get hurt on the job. Suffering long periods of discomfort is far from ideal because damage from a wound or sprain can affect your job performance or make it take longer to return to work. Here are the benefits of treatment:
Pain Relief: Not treating a work-related injury can make work tasks and daily activities painful. Our team uses various techniques, including manual therapy, exercise therapy, and heat or cold therapy. 
Improved Functionality: Getting hurt on the job can hinder your range of motion and ability to perform tasks. Our physiotherapists design custom treatment plans to enhance strength, flexibility, balance, and more. 
Prevention of Chronic Conditions: If ignored, small injuries can lead to chronic conditions that impact your quality of life. Seeking treatment early can prevent further damage and lower the risk of developing lifelong conditions.
Return to Work: Our physiotherapists will work with you to form a safe and productive return-to-work plan. Gradually reintroducing your work-related activities will give you time to recover and return to your regular tasks.
Better Mental Health: When you're unable to work, you may experience symptoms of stress and anxiety. By addressing the physical symptoms of your injury, you can reduce these aspects. 
Save Money: Treating your work-related injury early on can reduce the cost of future treatment. It can prevent the need for surgery and other expensive treatments.
At Prairie Trail Physiotherapy in Winnipeg, we treat various work-related injuries effectively. Questions? Ask one of our certified physiotherapists. Workers have the right to submit a report to help employers create a safer work environment for everyone. It also saves workers from having to pay premiums. Speak with a team member to learn more about this process and to treat your work-related injury today!
What Is the Process for Submitting a Work-Related Injury Claim in Canada?
In Canada, Workers Compensation is a system of compulsory no-fault insurance for workplace injuries.
The Manitoba legislation is called The Workers Compensation Act. Please see www.wcb.mb.ca for more information.
***WCB will always cover the cost of an initial physiotherapy assessment once an injury claim has been made. Details on how to file your claim can be found below.***
How to File a WCB Claim:
Once your claim has been approved, 18 additional visits will be authorized. Your physiotherapist must submit regular reporting to WCB and discuss your claim with your case manager. Additional physiotherapy visits can be requested by your physiotherapist.
The Prairie Trail Physiotherapy team in Winnipeg has the proper training to deal with workplace injuries. By working with you and the Workers Compensation Board, we take your safety and the law into account. The result is your employer implementing safety measures and you being able to return to work following treatment safely. If you get hurt from a workplace incident, call or email to book a consultation appointment today!
Other Physio Treatments We Provide
Work-Related Injury treatment FAQs
What should I do if I have a work-related injury?
If you suffer from a work-related injury, report it to your employer immediately. Additionally, you should seek medical attention from a qualified healthcare professional, such as a physiotherapist. You can schedule an appointment with Prairie Trail Physiotherapy to create a personalized treatment plan.
How long will it take to recover from a work-related injury?
The duration of your treatment will vary depending on your injury's severity, your overall health and the capacity required for your job. We will work with you to develop a personalized treatment plan and an estimated timeline for recovery.
How much work will I be able to do while recovering?
The answer to this question will vary depending on the type and severity of your injury. We will gradually reintroduce patients to tasks, through exercise in the clinic. This will ensure proper recovery, and safe return to daily activities and work.
Will my treatment be covered by my insurance or Workers Compensation?
If Workers Compensation covers your injury, your physiotherapy treatment is covered.  If you do not have Workers Compensation coverage or your claim is denied, our clinic accepts most insurance plans and can provide direct billing to most providers.
Call or email us for more information about coverage and billing options.
Request An Appointment
(Dry Needling/GTT)